Return to Headlines
The Teen Center Provides Weekly Events and Programs Throughout March and April With More Planned

Daren Lomuti '24
23 March 2022
---
The Teen Center hosted many activities and programs during March and April to help students socialize, express themselves, and prepare themselves for the world outside of school. Many more programs are planned for May and beyond. Students can attend these events by visiting the Teen Center to sign up.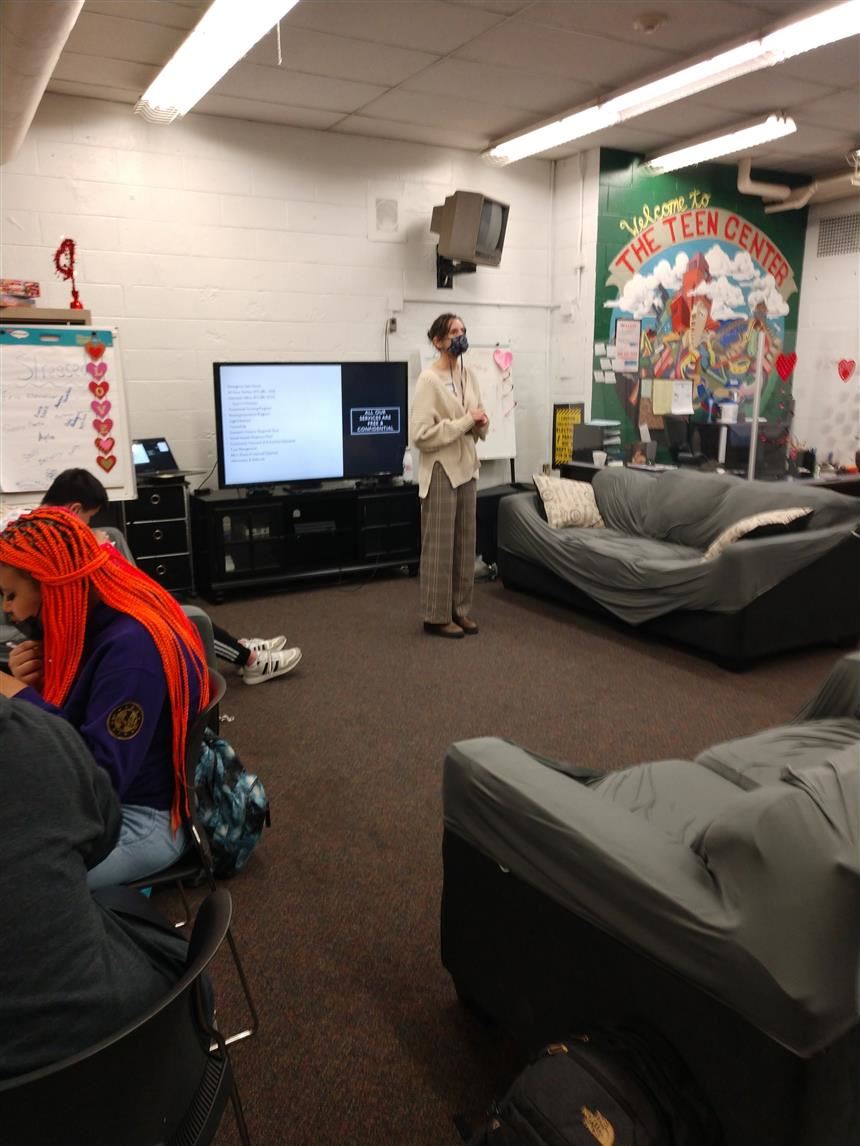 Throughout the month of March, the Teen Center provided a variety of activities for PV students centered around the theme "March Madness." From an ice-cream social to National Women's Day, students were provided with multiple events they could attend during their lunch periods.
In April, the Teen Center continued their outreach to students with programs centered around the arts, career exploration and Media Literacy.
The Teen Center brought in a guest speaker, Amelia Wilkerson from the Passaic County Women's Center, to present a seminar on the power of communication. "We talked about how to be ourselves, and not compare ourselves to others", Melanie Fernandez '24 said.
To attend future events, pick up a signup form at The Teen Center, located next to the cafeteria. Students can find information on future activities and programs on the Teen Center Instagram or PV website. "Our doors are open to everyone," said Mrs. Kelly Carmichael.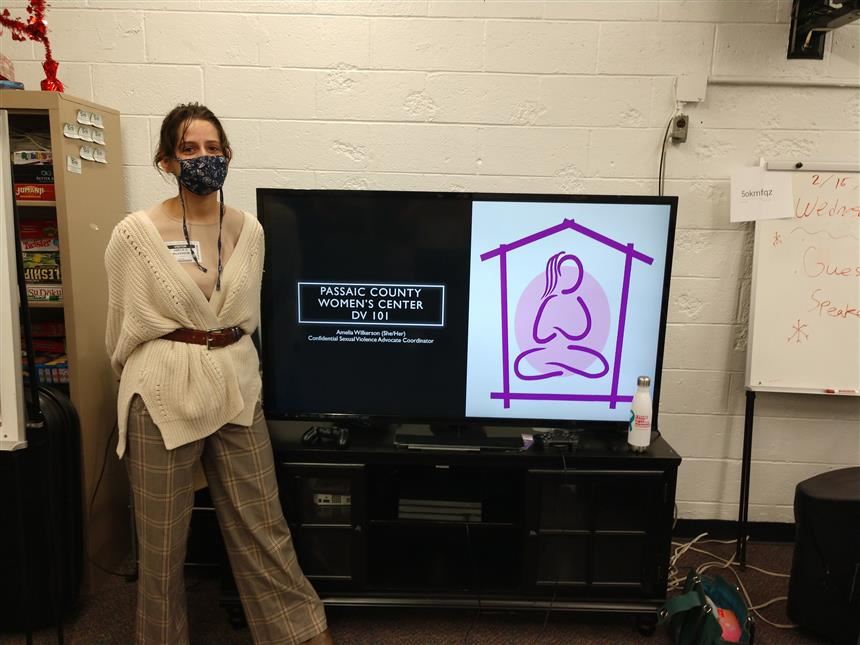 Mrs. Kelly Carmichael has been the Teen Center Director since 2016. Mrs. Carmichael helps create activities, and assists students when preparing for their futures. She makes herself available for members of the Teen Center to approach her with any concern or conflict they may have.
Mrs. Carmichael tries to make the Teen Center a place where students can feel safe and nurtured throughout their time in PV. "My goal has always been the same," said Mrs. Carmichael. "I have been very passionate about helping students reach their potential and goals."
As the Youth Development Specialist, Mr. Chris Borowic supervises students and facilitates weekly programs for the Teen Center. Mr. Borowic hopes to provide a comfortable place where students can relax and be accepted in a school setting. "I find comfort and am proud to know that I'm creating a place for students to come to and settle," he said.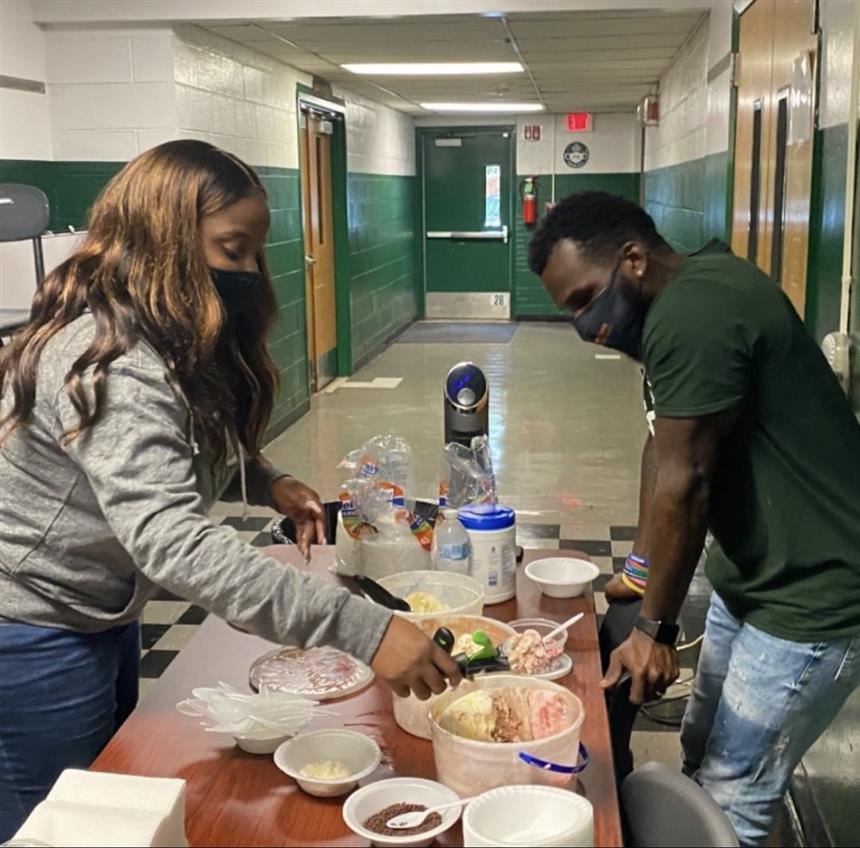 One of the many resources at the Teen Center is the Mental Health Clinician, Ms. Annaphene Roberson. Students can turn to Ms. Roberson for additional support when in need. "I want students to know that if nobody is on their team I am," said Ms. Roberson, "and I'm rooting for their success and happiness."
With the month of May approaching, the Teen Center will continue with activities and programs for students. Become a Teen Center member to access its Google Classroom for information on upcoming events. "We welcome everyone to come and see what we're about," Mrs. Carmichael said.