Return to Headlines
"La Gringa" Honored as Best Play by Speech and Theater Association of New Jersey

Daren Lomuti '24
24 March 2022
---
Passaic Valley's Fall Play, La Gringa, won Best Play by STANJ (Speech and Theatre Association of New Jersey) on February 12th. The cast received a trophy and held a private pizza party hosted by Superintendent Mr. Bracken Healy to celebrate their title.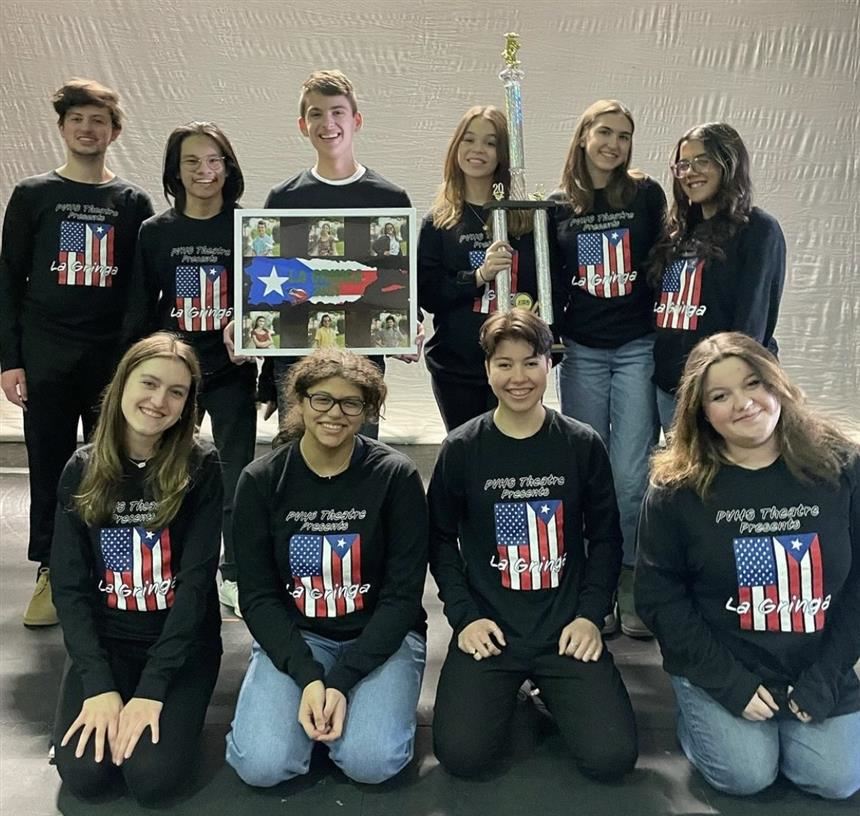 STANJ hosted a virtual awards ceremony where theater departments from schools around New Jersey received awards for their performances and productions. La Gringa took home the award for Best Play during the ceremony. "The cast was absolutely thrilled," said Director Mrs. Pia Vanderstreet-Surace. "It was truly an honor for all of us to put on this production."
Jeniely Ruano '24, who played Maria Elena Garcia, said she had a mix of emotions when the news was revealed. "I did not see [the win] coming. When I found out, it was like the world flipped upside down," she said. "My happiness led to tears because I felt so proud of my fellow cast members."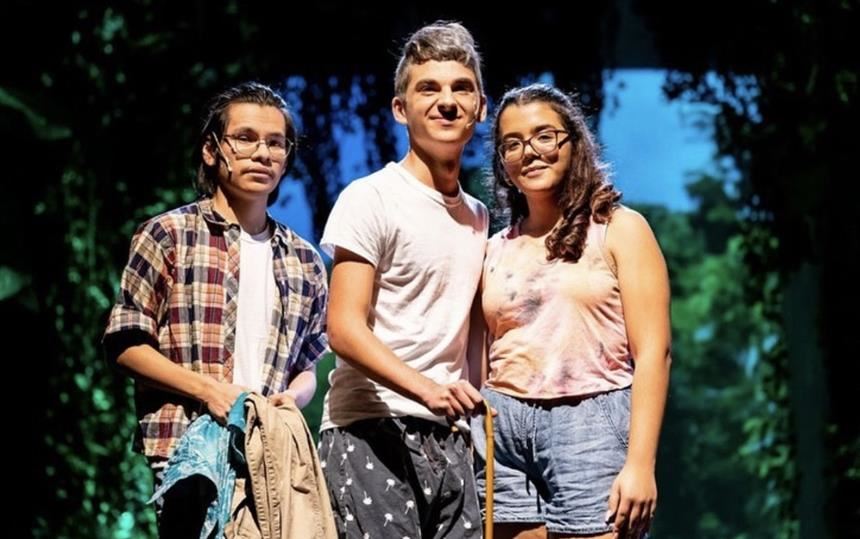 La Gringa follows a young girl, Maria, who visits Puerto Rico for details about her identity and culture. Ruano connected with Maria and her story on a personal level. "She has this bond with every character, no matter how much they've been through, she still loves them no matter what."
Christopher Perez '22, who played the role of Manolo Cofresi, has participated in many Passaic Valley productions since 2013. Perez shares Ruano's enthusiasm over their recognition. "It was exciting to be awarded with Best Play after we worked so hard," said Perez. "Knowing that our hard work was recognized is really rewarding."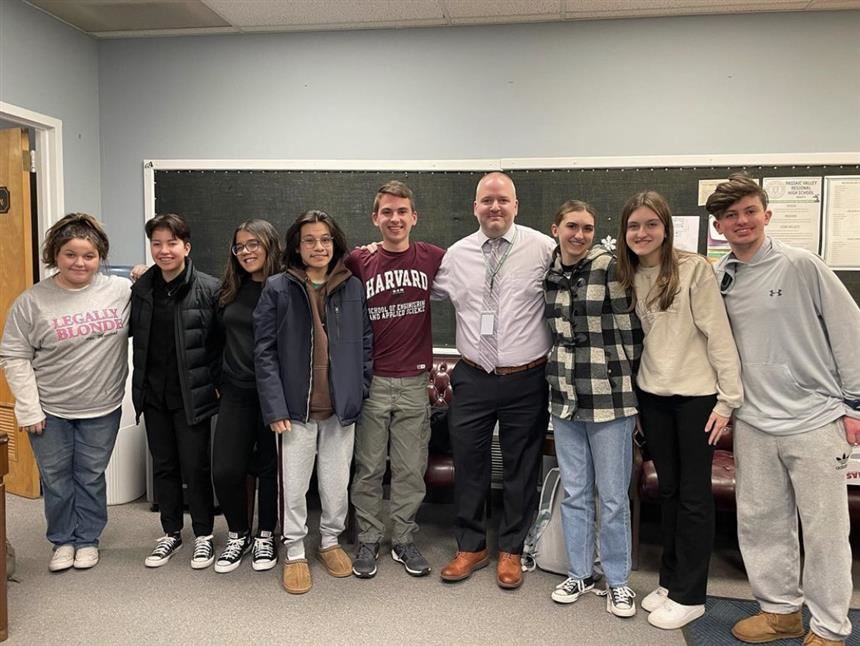 Mrs. Vanderstreet-Surace said that she went into the auditions with a clean slate for every student, so she could find the right person to play each role. "When thinking about the Fall Play this year, I wanted to choose a production that would represent a large portion of our student body," said Mrs. Vanderstreet-Surace. "Many of our students here at PV are first or second generation Americans and I felt that they could relate to the show."
Superintendent Mr. Healy hosted a pizza party for the cast in honor of the show's recognition. "We got to share some of our favorite moments from the show and some of the funny things that happened behind the scenes," Ruano said. As the cast shared conversations and pizza, they looked back on their experience in the play.
This is not the first time Passaic Valley has won top prize from STANJ. PV's production of Lend Me a Tenor won Best Play in 2020.