Return to Headlines
PV Writing Lab Now Offers Virtual and In-Person Sessions with Peer Tutors

Daren Lomuti '24
13 December 2021
---
For the 2021-22 school year, the Writing Lab offers virtual tutoring, in addition to their standard in-person sessions, for students who need help with all things writing. All students are welcome to stop in the Writing Lab during their lunch period. Students can also require virtual tutoring by completing the Virtual Writing Lab Tutoring Request Form.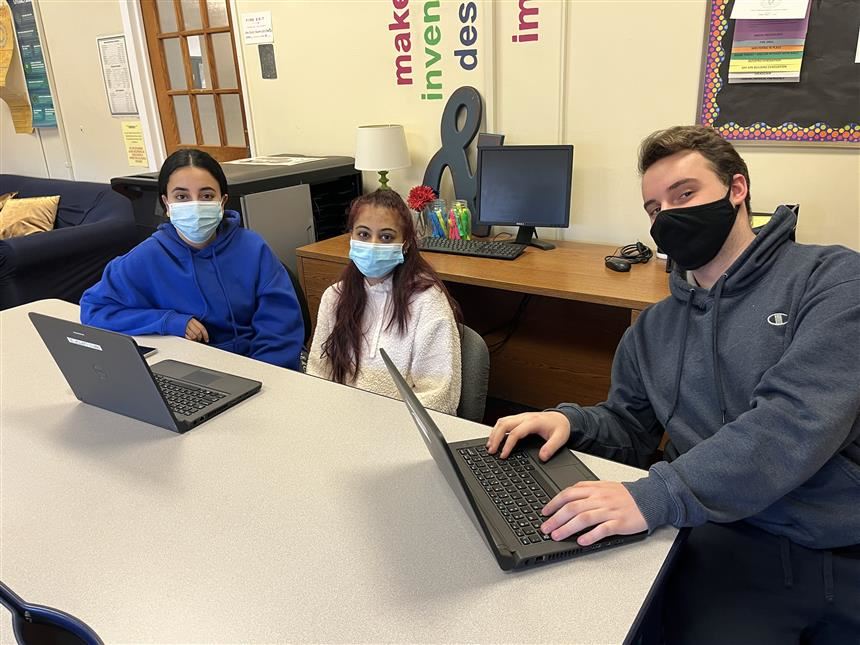 The Writing Lab has been helping students improve their writing skills for several years. However, this is the first time that students have the opportunity to receive assistance without meeting face to face. Students can fill out the Virtual Writing Lab Tutoring Request Form on the PV website. Then they can share their assignment on Google Documents with a Writing Lab tutor for review, suggestions, and helpful tips.
Mrs. Jamie Picarelli is the Writing Lab Director. Mrs. Picarelli believes going to the Writing Lab shouldn't just be about getting a better grade, but about creating a dialogue on how to become more skilled and effective writers. "We want it to be more of a space where students are having a conversation about writing with our tutors," said Mrs. Picarelli. "Our philosophy is to make better writers, not papers."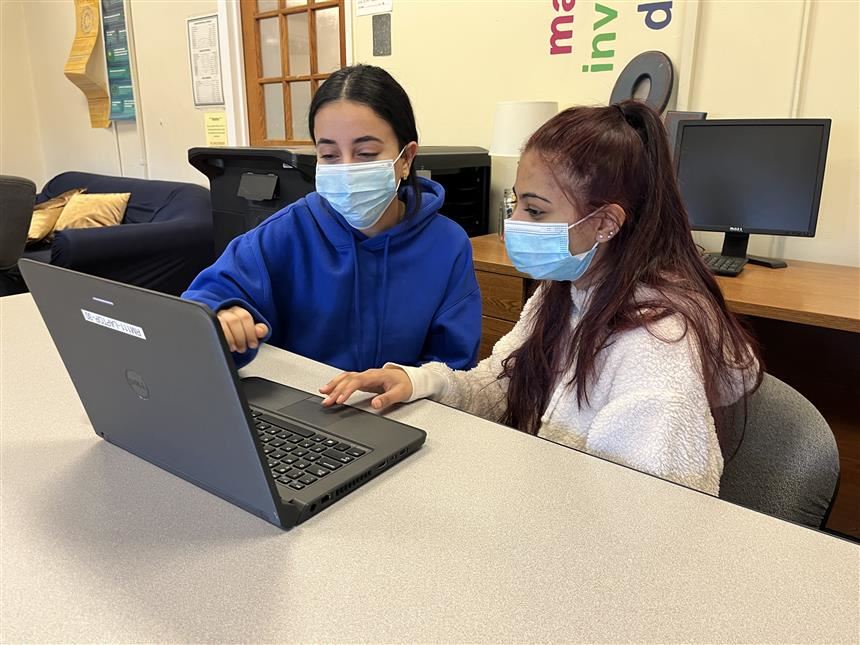 This year, there are twenty Writing Lab Tutors eager to address their fellow Hornets' writing needs. These students were hand picked by Writing Lab Advisors based off of past writing work. "It makes me glad to know that I can be available to my peers for any assistance," Tutor Johnny Sahdou '21 said.
Sahdou believes that many students are not aware of the Writing Lab's benefits and should know that there is a place for them to receive assistance if necessary. "I want to accomplish my goals in offering assistance and guidance for students who need help with their writing," Sahdou said.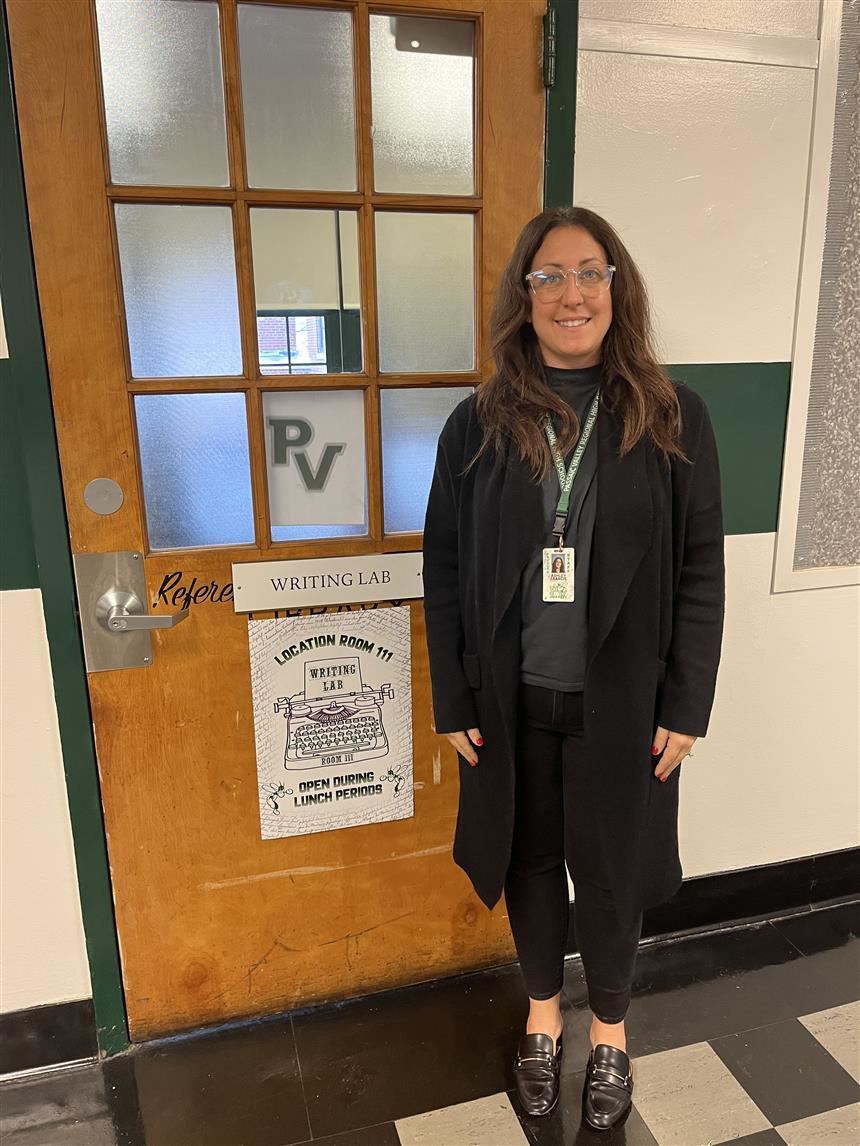 Mrs. Ashley Francis has been a Writing Lab Advisor for four years. She thinks virtual sessions are a great way for students to practice their writing without being graded on it. "Many disciplines incorporate writing in their subjects," said Mrs. Francis. "These are tools we hope students will use for all subjects and take out of high school."
Students can find more information about virtual tutoring on the PV website under the Academics tab. Click on Humanities and scroll down, looking for the Virtual Writing Lab Tutoring Request Form on the right. You can also find tutors in the Library Annex for unscheduled in-person tutoring sessions. "Everyone is welcome," said Mrs. Picarelli. "We encourage all students to take advantage of our virtual tutoring and the Writing Lab."