Return to Headlines
Passaic Valley Welcomes New World Language Teachers Ms. Vitaliti and Ms. Asaro

Gabrielle Lim '23
10 November 2021

---
At the beginning of the school year, Passaic Valley welcomed Ms. Giselle Vitaliti and Ms. Alexandra Asaro as new World Language teachers. Ms. Vitaliti is as a Spanish teacher and Ms. Asaro joined us as a Teacher of Italian Leave Replacement.
Ms. Giselle Vitaliti
In September, Ms. Giselle Vitaliti began teaching at Passaic Valley as a Spanish I teacher. Her students are currently working to build a variety of skills such as identifying main ideas in Spanish texts, studying translation strategies, and will soon embark on Spanish noun-adjective agreements.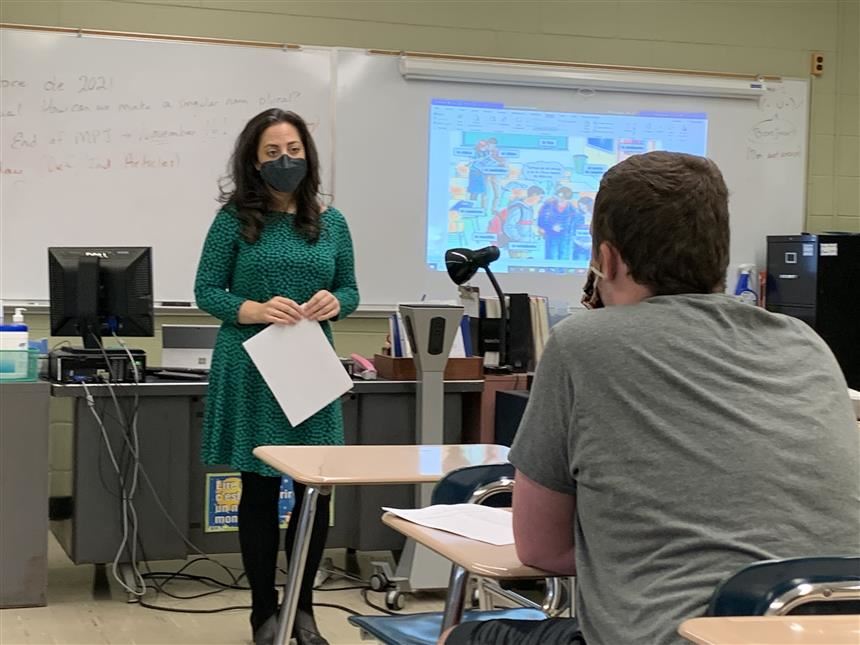 To help her students better grasp the language, Ms. Vitaliti helps build their confidence with reinforced material about the similarities between Spanish and English.
Before coming to PV, Ms. Vitaliti taught as a Spanish and Special Education teacher in New York City, an ELA Bilingual Special Education teacher, and was recently selected as a Latinx Teachers' Fellow for Latinos for Education this past summer. Ms. Vitaliti has also helped former students in different subjects such as Earth Science, Algebra, and Pre-Calculus. "I learned so much from each of these roles and appreciated the opportunity to work with a diverse group of students in various academic areas," said Ms. Vitaliti.
Thus far, Ms. Vitaliti has challenged herself in new environments and invites change as a part of growth, by quickly taking on new roles and helping students to the best of her abilities.
When students leave her classroom, she hopes that they will carry out a greater appreciation for Hispanic heritage as well as the Spanish language. "I hope that they are all motivated to go on to Spanish II and even further," said Ms. Vitaliti.
Ms. Alexandra Asaro
This year, Ms. Alexandra Asaro joined PV's World Language Department as a Teacher of Italian Leave Replacement for the first marking period of the 2021-2022 school year. Thus far, Ms. Asaro has acclimated herself with the Passaic Valley community and her experience has been met with both unique challenges and great students.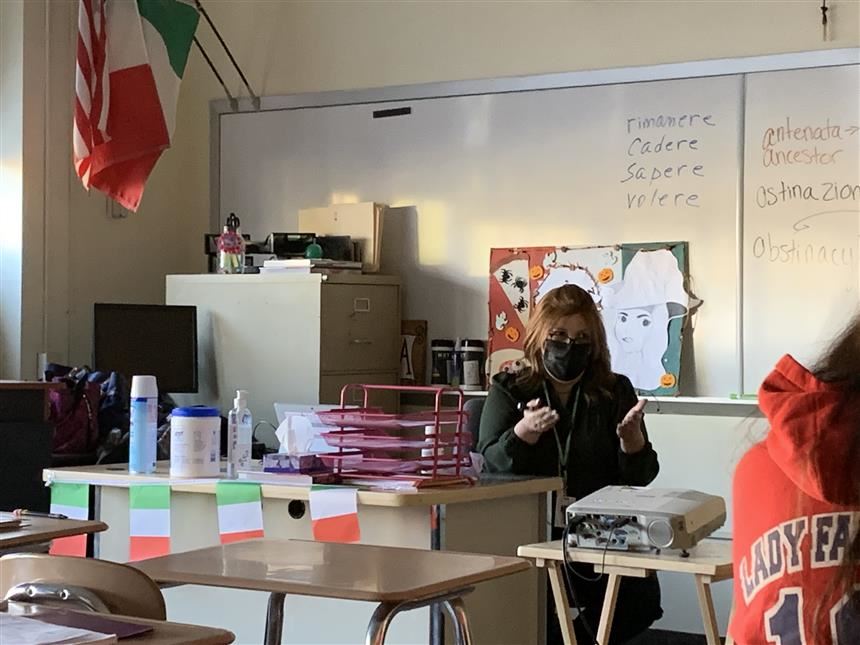 As a result of the pandemic, she has found herself having to reinforce former lessons to ensure the best for her students. Currently, her students are working on research of Italian food, describing food in Italian, speaking about home environments, and describing downtown activities.
She encourages her students to ask questions and participate in activities to help them better understand the material.