Return to Headlines
Five Additional Staff Members Join Passaic Valley

Arcangelo Iurato '21
8 March 2021
---
The Valley Echo wrote a previous article about staff members who joined the Hornet ranks in the beginning of the year. Read that article here.
Passaic Valley welcomes five more new staff members this school year, including Nurse Ms. Vicki Coyle, Multimedia Technician Mr. Silvester Mercado, Business Office Administrative Assistant Mrs. Laura Long, Teacher of Spanish and ESL Mrs. Lourdes Chami Hajir, and Supervisor for Buildings and Grounds Mr. Mario Gaita.
Ms. Vicki Coyle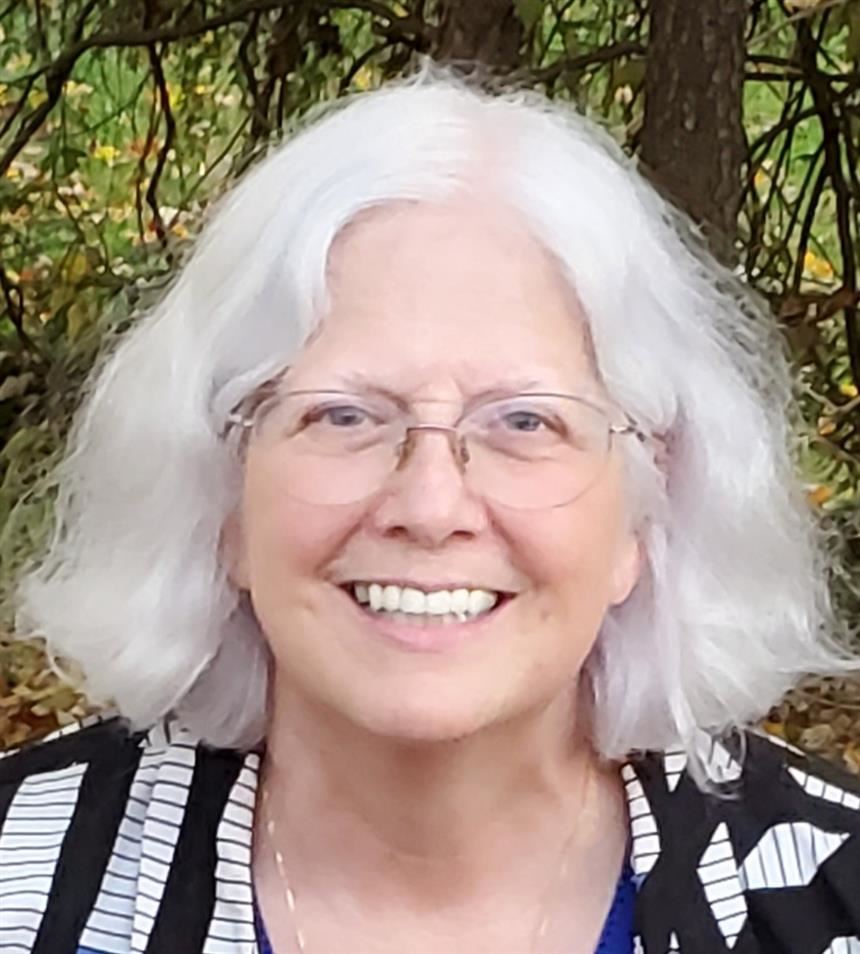 Ms. Vicki Coyle is the new nurse at Passaic Valley, working alongside Ms. Pasqualina Salluce. Before coming here, Ms. Coyle spent 30 years teaching at William Paterson University as Assistant Professor of Nursing. When she first arrived at Passaic Valley, she filled in as a substitute for the nurse before returning as a full-time school nurse.
Ms. Coyle attended the College of New Jersey, where she graduated with a Bachelors of Science and Nursing (BSN), then earned a Masters from Rutgers University, focusing on education and parent/child nursing.
The situation of COVID-19 obviously affects Ms. Coyle's job as the school nurse. "Our work load is different, because we are tracking down students to make sure they fill out their COVID-19 questionnaire to ensure the school population is safe," said Ms. Coyle. "There are fewer students coming into the office since there are fewer students on campus, which is somewhat of a positive. In the past, students would come in with headaches and stomach aches, but now because of COVID-19, if they're feeling sick, they will stay home."
Mr. Silvester Mercado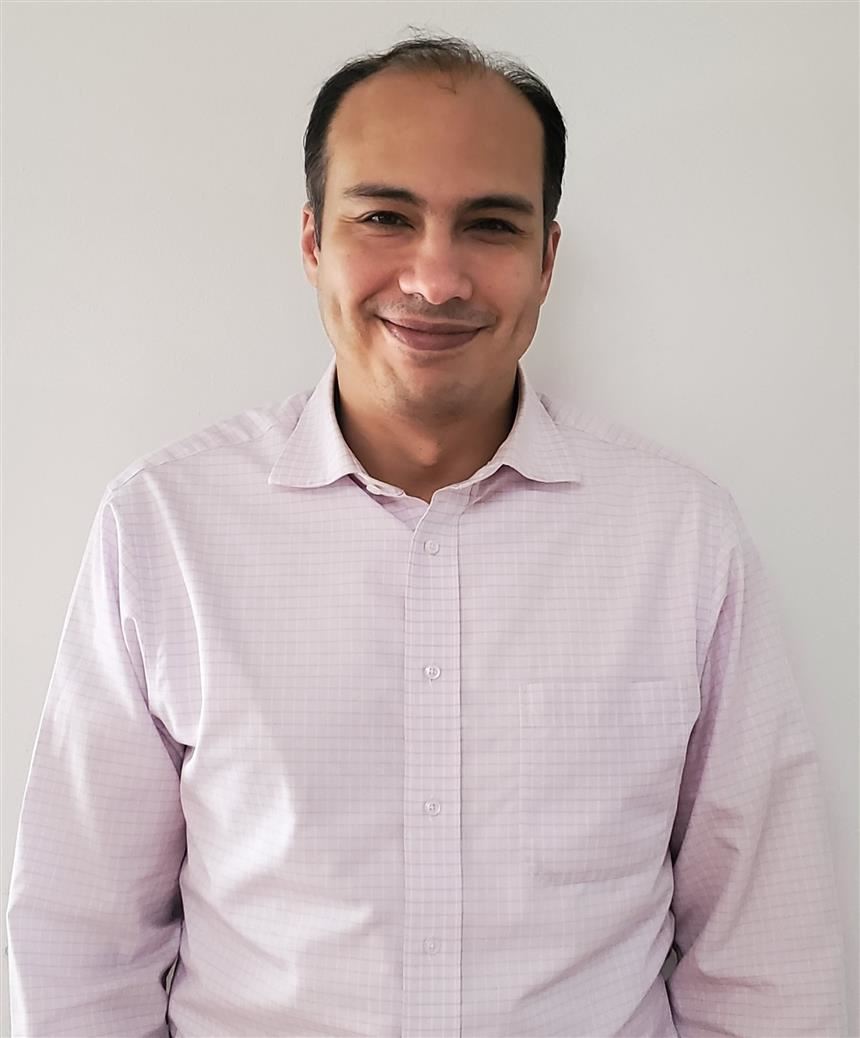 Mr. Silvester Mercado is Passaic Valley's Multimedia Technician. His responsibilities include creating, editing, and streaming onto the PVTV Community Channel. He works alongside the Tech Team and Systems and Network Technology Coordinator Mr. Chris Clementi on campus to troubleshoot technical issues in the classroom setting with computers, projectors, printers, and the internet. He is also responsible for the equipment setup and execution of all hybrid onsite Board of Education meetings.
Mr. Mercado has enjoyed his time at PV thus far and hopes to stay as long as he can. "I intend to work here as long as the school will have me." said Mr. Mercado. "My goal is to get my substitute teaching credentials and work towards getting a teaching degree."
Mr. Mercado has worked in the hospitality industry (hotels and convention centers), providing audio and video support for small to large sized corporate events or conferences. Mr. Mercado brings valuable experience to the multimedia team and hopes to utilize that experience to help his fellow staff members. "There are many ways to troubleshoot technical issues," said Mr. Mercado. "The hardest part is finding out what works best to prevent the issue from recurring. This is difficult as technology is ever-changing and progressive. The most important part is communicating with the staff and making sure that you tried your best to complete the task at hand. This way you gain your fellow colleagues' trust and confidence."
Mrs. Laura Long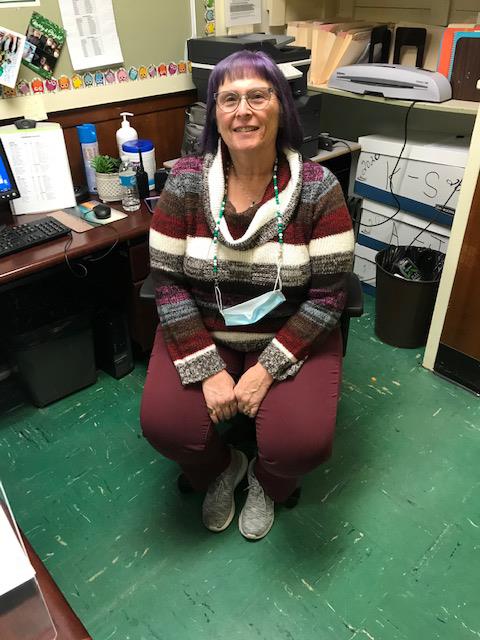 Mrs. Laura Long works as an administrative assistant in Passaic Valley's Business Office. Her job is to work with attendance and disciplinary situations. Mrs. Long's responsibilities involve keeping track of all the students and their daily attendance. "The most difficult part about my job is getting all the attendance done on time." said Mrs. Long. "It's not so much difficult as it is the timing that can be a problem. Some days are a lot easier than others."
With some students being in-person and some virtual, checking attendance requires a lot more work than it did previously. "We have to double-check to see if [students] are supposed to be in the building," said Mrs. Long. "We don't want to mark anyone absent, because they didn't sign in to Homeroom since they're going in-person instead of virtual instruction. It takes a little bit more time to do that."
While her work may be time consuming, it is vital to make the jobs of teachers more seamless and avoid confusion for students. "We let teachers know who is truly absent, so they don't expect those students to come to class," said Mrs. Long. "Because if we don't make sure, the student that is absent would get a phone call home and they don't want cuts being reported."
Mrs. Lourdes Chami Hajir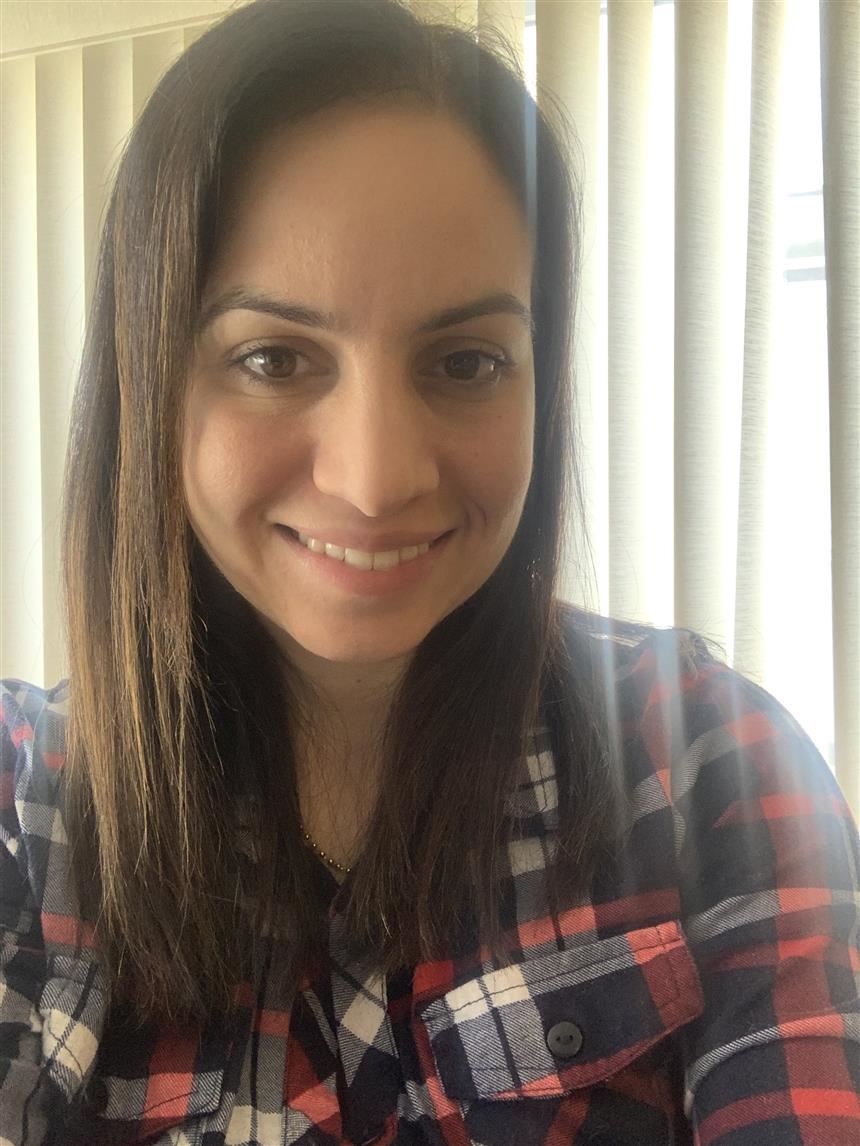 Mrs. Hajir joined Passaic Valley as a Teacher of Spanish and ESL in January of this year. Mrs. Hajir attended William Paterson University in Wayne. She studied Spanish and Education. She also has her ESL endorsement.
Mrs. Hajir's job is already challenging due to teaching a different language to students, but the current situation of the pandemic has made things a bit tougher. "The most difficult part is keeping up with everything, because it's a lot to do," said Mrs. Hajir. "Trying to keep the students on task and engaged is a little bit challenging, because they're in front of the computers all day. They can get easily distracted."
Despite these challenges, she is passionate about being a teacher and thrives on the unique challenges every school year brings. "The most important part about my job is that I'm doing what I like," said Mrs. Hajir. "Despite the challenges, because I like what I'm doing, I'm okay with them."
Mr. Mario Gaita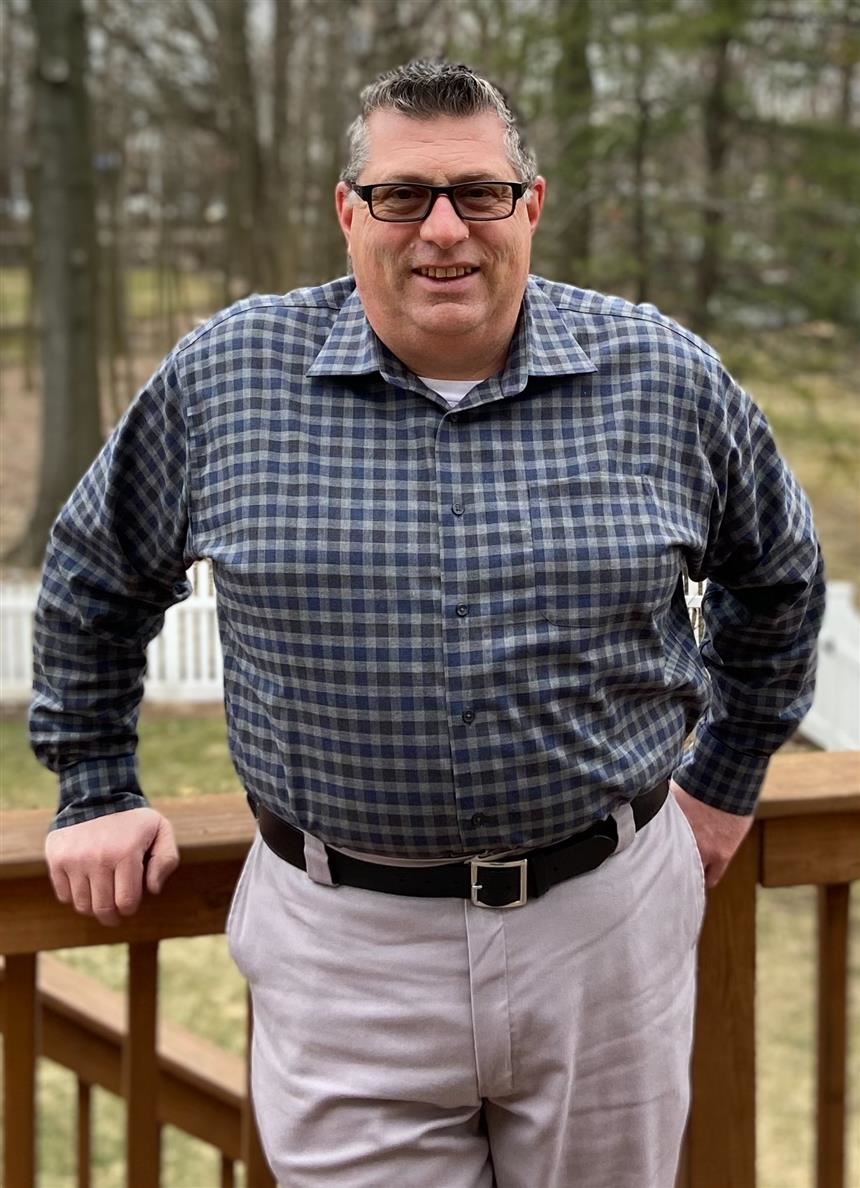 Mr. Mario Gaita is the new Supervisor of Buildings and Grounds. He works with direct personnel and other resources to provide a clean and safe school environment for students and staff. His duties include overseeing the custodial and maintenance staff, while maintaining the school buildings, grounds, and athletic facilities. He works directly with school administration and staff, as well as outside contractors and vendors for the improvement of school facilities.
Mr. Gaita already has 28 years of experience in the custodial and maintenance field; 22 of those 28 years he was in the position of Supervisor of Buildings and Grounds. He replaces Mr. Tim Platt, who retired on January 29th after working for 36 years in the district. "I am proud to be following in Mr. Platt's footsteps here at Passaic Valley High School," said Mr. Gaita.
Mr. Gaita graduated from Passaic Valley High School in 1985. He attended Ramapo College of New Jersey, graduating with a BA in Political Science and Secondary Education. He then attended Rutgers University Center of Government Services, obtaining a certification as an Educational Facilities Manager. "To maintain my certification I attend yearly CEU trainings/classes and stay current on school facilities topics," explained Mr. Gaita.
Mr. Gaita takes great pride in his responsibilities. "The most important aspect of my position is maintaining a safe and healthy school environment for both students and staff," said Mr. Gaita. "The most difficult part of my position is prioritizing work requests, because every work request is a priority to me."