Return to Headlines
Passaic Valley Welcomes Four New Staff Members for 2020-21

Arcangelo Iurato '21 & Devyn DiPasquale'21
18 October 2020
---
Passaic Valley welcomes four new staff members this year: Mr. Nicholas Andriani, Teacher of Physical Education and Health, Mr. Max Wassel, Teacher of Math, Ms. Larisa Zulic, Teacher of Italian I, and Mr. Christopher Clementi as Systems and Network Technology Coordinator.
---
Mr. Andriani
---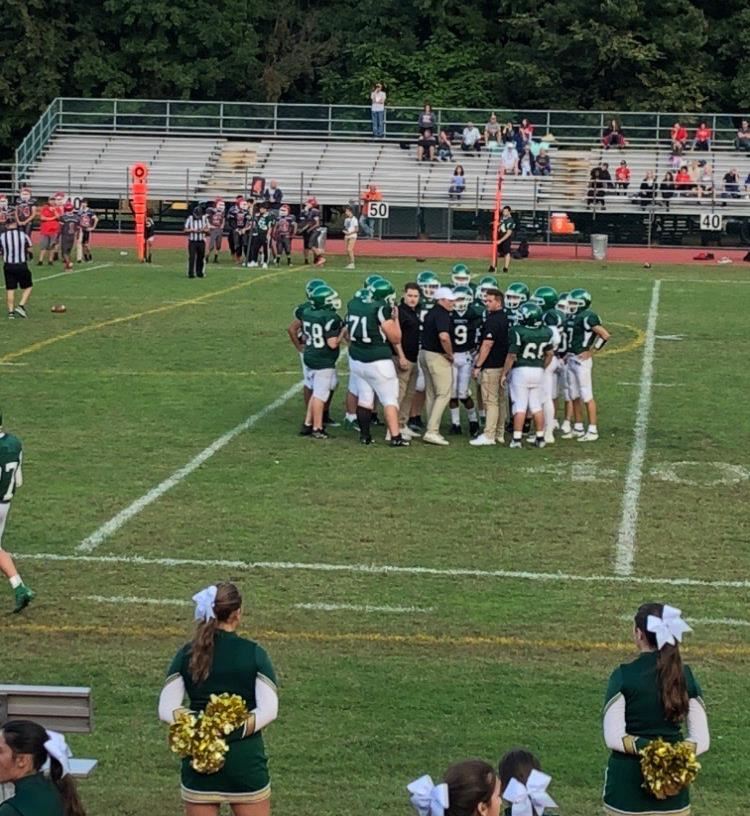 Mr. Nicholas Andriani will be teaching Physical Education and Health for Grade 9 this year. As a former student of Passaic Valley, he was team captain of football and wrestling.
As the new Freshman Football Coach, Mr. Andriani was able to introduce himself to some of his students before stepping in to class. "It's great to get to know the kids," said Mr. Andriani, "especially having Freshmen so I can have some of the football players as my students."
Before arriving at PV, Mr. Andriani taught and coached at Hawthorne High School, Cedar Grove High School, among other districts.
Mr. Andriani uses his own experience to help his students facing challenges. "My biggest life lesson is to never give up and never let anyone discourage you from what your dreams are," said Mr. Andriani. "Keep pushing yourself, always keep striving, don't let anything bother you, and always move forward."
---
Ms. Zulic
---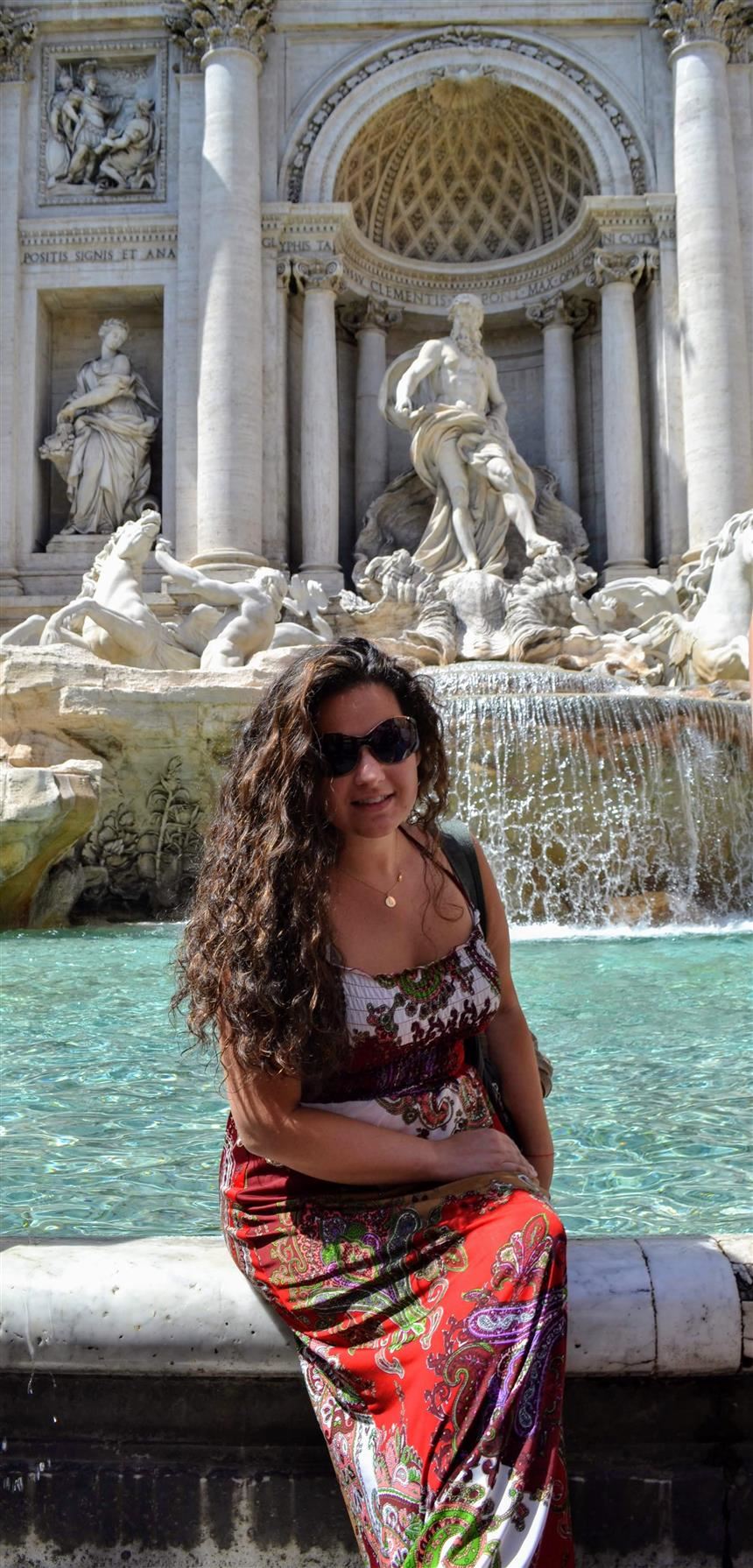 Ms. Larisa Zulic currently teaches Italian I part-time during periods 1, 4, and 6. Before coming to PV, she taught Italian at Dumont High School in Bergen County for 8 years, teaching from level I to level IV Honors.
Arriving at a new school can be tough, especially given the circumstances. However, Ms. Zulic has been met with acceptance and warmth by her new colleagues.
"Everyone has been very welcoming with a new teacher navigating through a new educational landscape," said Ms. Zulic.
Ms. Zulic has embraced the hybrid model and the use of technology that the modality requires. "We do a lot of engaging activities in class," said Ms. Zulic. "And we brought in different methods and platforms, such as Kahoot and Quizlet to prepare for major assessments."
Being a teacher of mostly freshmen, Ms. Zulic understands the importance of reaching those who are not only new to the school, but to the hybrid model.
"They [the students] may only know one or two people in the class, and the rest are brand new from surrounding towns," said Ms. Zulic. "It's been very important to reach them on the educational platform of Italian, but to also let them know I am here and lead with empathy, so they come to me with anything. They log into class and they can set up private Google Meets if they need it."
---
Mr. Wassel
---
This year Passaic Valley added Head Football Coach Mr. Max Wassel to its teaching staff. Mr. Wassel is not only in the beginning of his first season as Head Football Coach, but is also in his first year teaching Algebra I and Financial Literacy at Passaic Valley.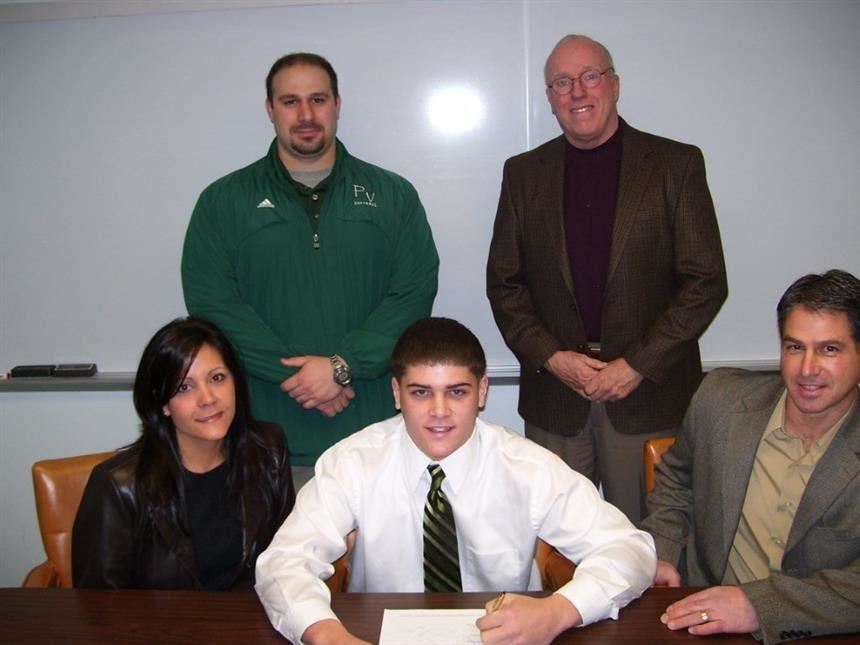 Before becoming a teacher at PV, Mr. Wassel was a teacher at Manchester Regional High School in Haledon, New Jersey. Mr. Wassel is a familiar face at Passaic Valley as he is a former student who participated in a number of sports. "It's great to be back in the building," explained Mr. Wassel. "Being a coworker with some of the teachers that taught me has been a really cool experience and I've been able to learn a lot from them."
Although the hybrid schedule at PV has certainly been a tough adjustment, Mr. Wassel explains that overall "the students have been great so far and everyone has been really working together to make the best of this situation."
---
Mr. Clementi
---
In addition, Passaic Valley added Mr. Christopher Clementi to its staff at the end of last school year. Mr. Clementi is the Systems and Network Technology Coordinator. His role at Passaic Valley has become increasingly important as online learning has become an integral part of the reopening plan.
Mr. Clementi was a Network Engineer at Managed Service Provider, which provides technology services to different businesses and schools throughout New Jersey and New York. He also worked in the Union City School District for five years as a Mac and Systems Administrator.
After his company was hired by PV following former Network and Computer Systems Administrator Mr. Anthony Meluso's departure, Mr. Clementi was assigned a significant role due to his prior experience in school districts. After six months, Mr. Clementi decided he wanted to be considered for the full time position. "My favorite part of being here is not only the staff, but being able to provide them the tools to be able to teach to the best of their ability with technology," said Mr. Clementi. "Besides loving technology and wanting to make sure the school is always improving and moving forward, I enjoy being able to provide the best learning experience through technology for the staff and students."
Mr. Clementi has had an entirely new level of responsibility added to his position this year with hybrid/virtual instruction.
Mr. Clementi, along with the Tech Team, supports students and staff with their technology. "Troubleshooting peoples issues is also definitely way harder without being able to help them in person or just hop on their computer real fast and fix the issue," he said. "It's become a completely hybrid model for me as well as the students."