Return to Headlines
Girls Basketball Starts Season Off Strong

Ava Mania '24
18 January 2021

---
All statistics as of January 25th.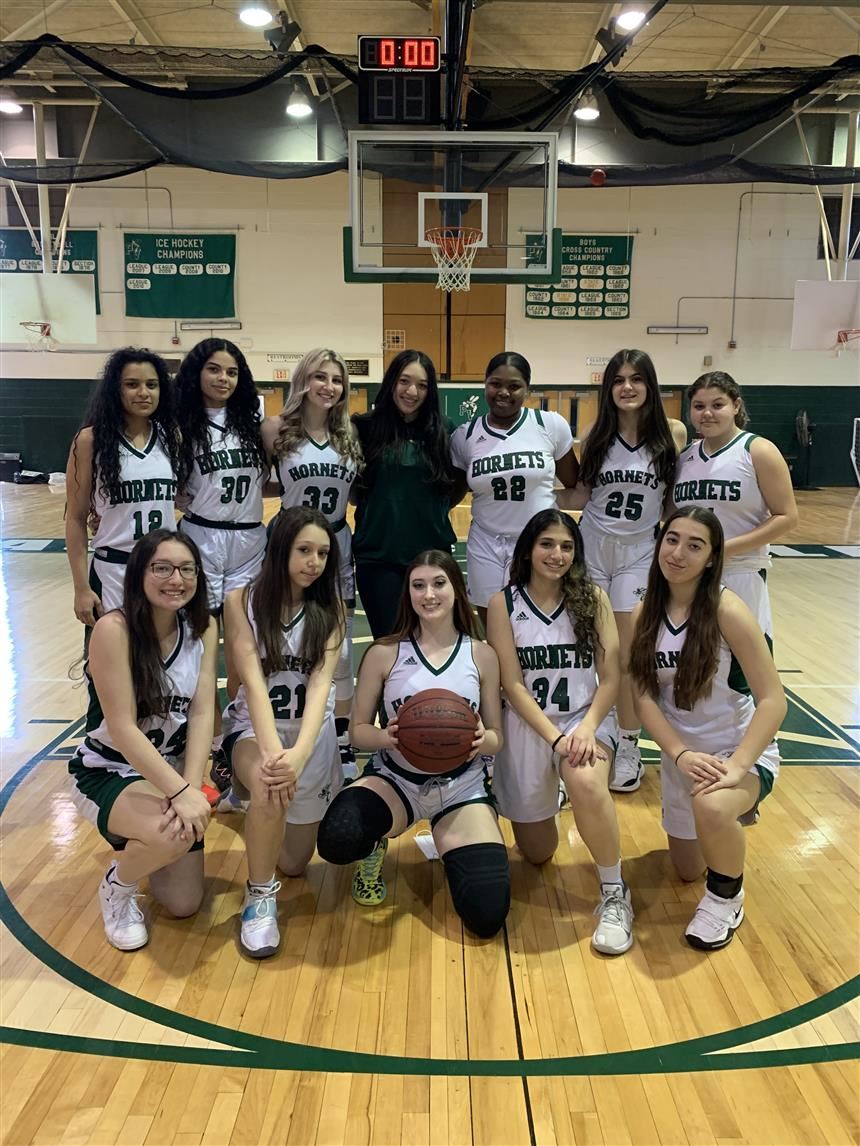 Girls Basketball is off to an excellent start with a 9-4 record. Led by Head Coach Marc Salvatore, Assistant Coach Michael Couden, and Team Captain Kayla Price '22, the Hornets were ranked 4th in the Big North Conference as of January 25th. The girls have scored a total of 491 points, with lead scorer Janesy Ruiz '23 securing 149 points.
Coach Salvatore attributes the team's success to "a more normal year." "This year, we were able to build cohesiveness in the preseason and over the summertime," said Coach Salvatore. "With last year's shortened year, I felt like we didn't have enough experience. The girls have definitely overachieved in where I thought we would be at this point. I feel like we are only going to get better."
The Hornets went undefeated in the Bergenfield Holiday Tournament with a record of 3-0 over the Winter Break. Coach Salvatore believes that the tournament coupled with a constructive and successful preseason "really jump started our season."
Kayla Price credits this year's success to the team's growing bond and concerted effort. "We are doing well working as a team and not as individuals this year, which is what the sport is all about," said Price. "Having that special connection with each other is definitely most important for the team."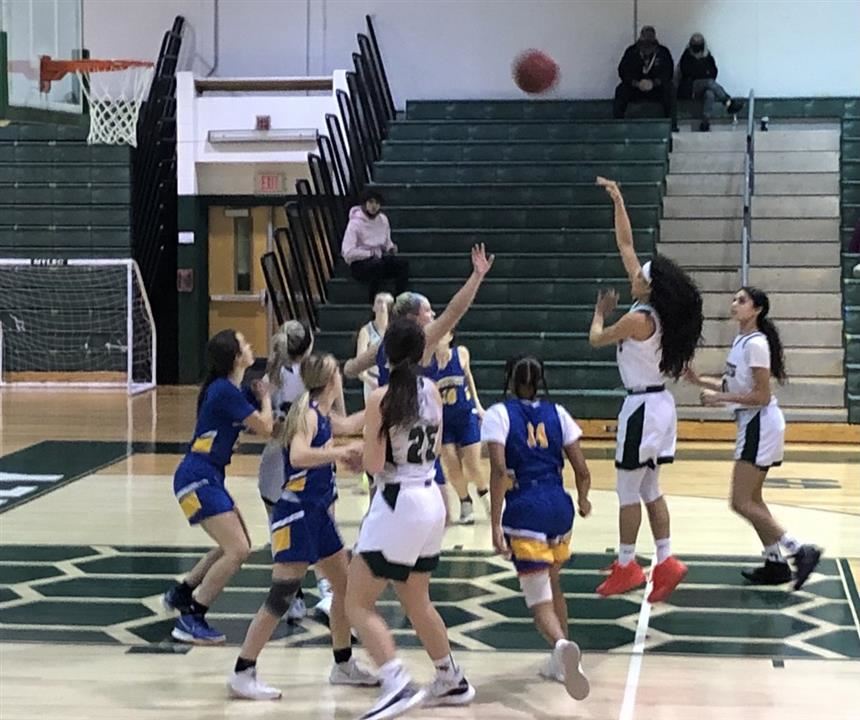 Coach Salvatore acknowledges the team's close-knit relationship and its impact on improving their performance. "They all want to help each other be successful and that shows itself on the court."
Krista Price '24, Kayla's teammate and younger sister, believes that "as a team it's good that we are all not only close on the court, but we're also close friends."
The Hornets not only have good team chemistry but have built a strong relationship with their coaches. "I think it is important for it not just to be about basketball all the time. I am able to push them, and they understand I am only looking out for their best interest," said Coach Salvatore. "Coach Couden and I try to get the best out of them and they work hard."
Sophomore Alexandra Stefanelli explained that "we all know that this year was a big change without Taylor Hill", the Hornets' Team Captain and lead scorer of the 2020-2021 season. "We were definitely doubted this year more than any other year and we proved a lot to a lot of different people," said Stefanelli.
Stefanelli hopes to continue "carrying and proving the name that's on our jerseys, making sure that we get the message across that we are PV and we shouldn't be underestimated."