Return to Headlines
"Diversified in the Sky", a Cultural Celebration, Takes Flight in Ms. Czepiel's Art Classes

Ava Mania '24
21 March 2022
---
At the beginning of the 2021-2022 school year, students in Ms. Corine Czepiel's Art Exploration and 3D Designs classes created diversity hot air balloons to promote cultural awareness within the school community. Students worked collaboratively, researching their assigned countries, designing their balloons, and plastering their projects. "Diversified in the Sky" is exhibited in Room 149, displaying a variety of flags to represent different cultures, making students and staff feel acknowledged and welcomed.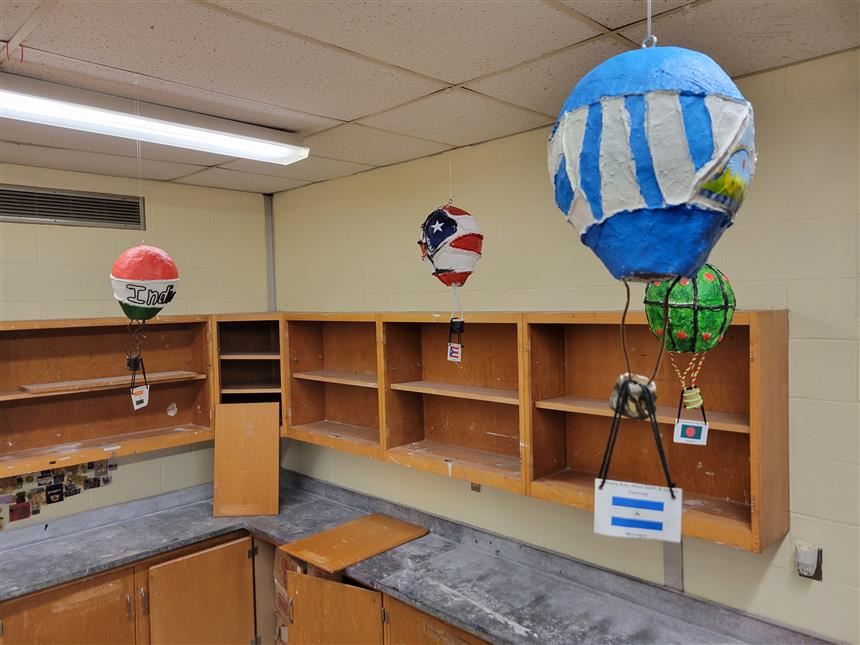 Last year, as part of the Diversity, Inclusion and Restorative Justice initiative, a diversity survey was sent out to students, collecting information on the different heritages and languages represented throughout the Passaic Valley community. This inspired Ms. Czepiel to create an art exhibit of student projects to visually display the survey data. "The Passaic Valley Community is extremely diverse and as educators we need to address individual differences in order to create an environment where everyone feels comfortable, acknowledged and represented," said Ms. Czepiel. "We are all part of the whole and my goal was to highlight the work the Diversity, Inclusion, and Restorative Justice initiative organized in order to show its value to the PV community and how acknowledging our differences through culture creates a welcoming, meaningful, warm, inclusive and collaborative environment, where learning and engagement are being fostered in our building."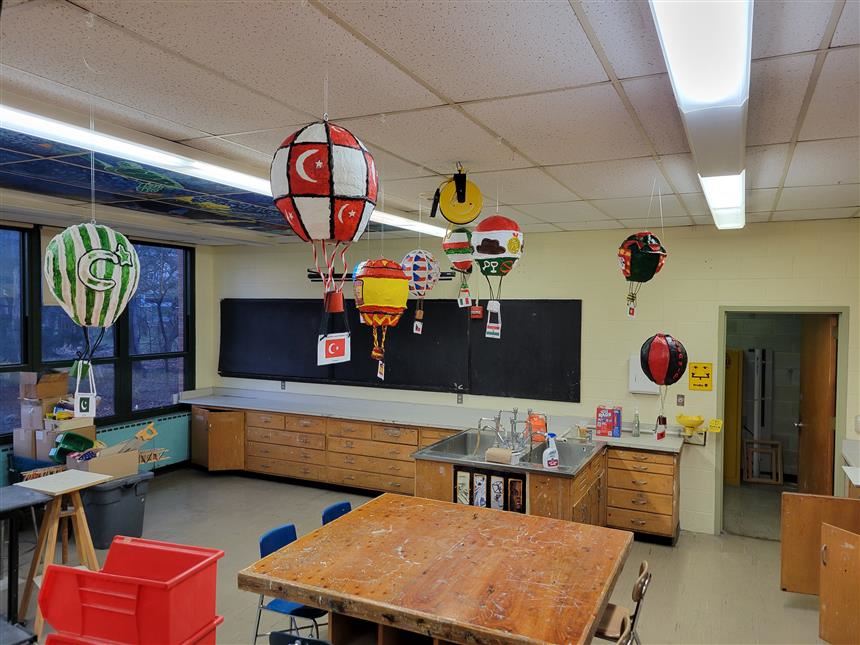 Working alongside Photography teacher, Ms. Melanie Vasa, Ms. Czepiel had her students select a country from the list collected by the diversity survey. Students worked diligently, studying their assigned countries and creating designs based on their gathered information. "Questions were being posed, students were sharing information they learned and there was an abundance of discussion that occurred not only during the project but afterwards," said Ms. Czepiel. "It truly was an amazing experience to have all of these conversations take place in the classroom. Students enjoyed this as you can see the smiles and excitement on their faces."
Once designs were finalized, students casted their balloons to be hung from the ceiling. Groups were instructed to share interesting facts they discovered through their research with their class. The exhibit served as a visual representation of the cultures rooted in the community. For students in Ms. Czepiel's class, it was a profound learning experience as well.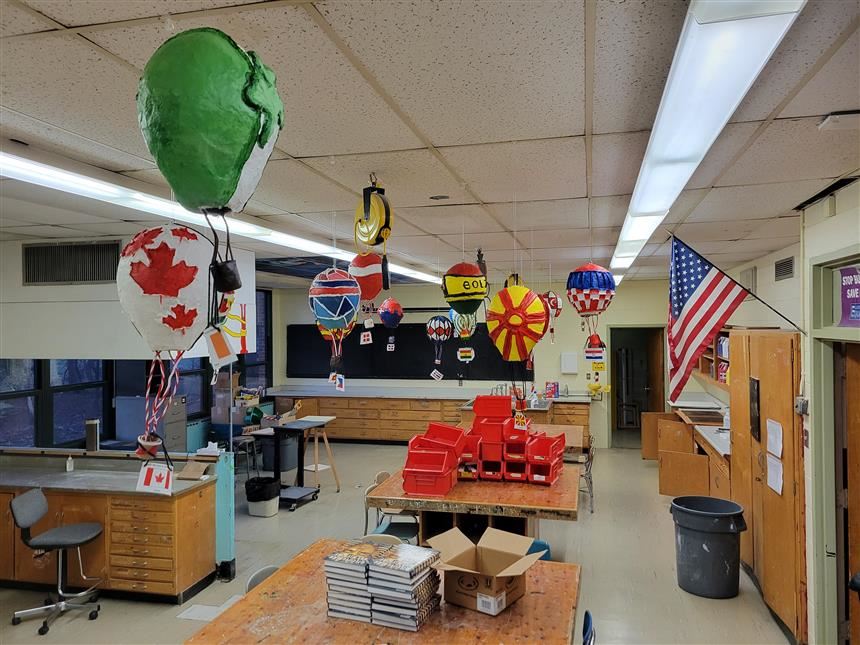 The message Diversified in the Sky portrays is, as Ms. Czepiel explained, "that culture matters and is what makes the Passaic Valley community so unique in its makeup." It has enabled students to feel safe while sharing their backgrounds, cultures and ethnicities with classmates of different backgrounds.
Cassidy Baer '22 believes that the exhibit prompted "the class, as a whole, to learn a lot about the different countries and work together on a fun project. It promoted team-building, creativity, and knowledge." Such activities, as Baer explained, are important because "there are so many different and unique cultures we should be learning about."
The balloons are currently on display in Room 149, recognizing and celebrating the many cultures of the PV community. They will also be part of the Art Show in May.