Return to Headlines
Alumni Spotlight: While Building His Brand, Alum Billy Pinckney Gives Back to the PV Community

Gabrielle Lim '23
23 February 2022
---
Passaic Valley alum, Billy Pinckney, sat down with the Valley Echo to discuss his most recent activities, accomplishments, and express his support for the school. During his time at PV, Pinckney became PVTV's first freshman student. Pinckney worked as a batboy for the Jersey Jackals independent baseball team, which evolved into a broadcasting career. He now hosts his own website and YouTube channel where he interviews athletes and other sports figures. Pinckney attends Montclair State University, where he improves upon his abilities and he continues to build his brand online using the lessons he learned and skills he honed at PV.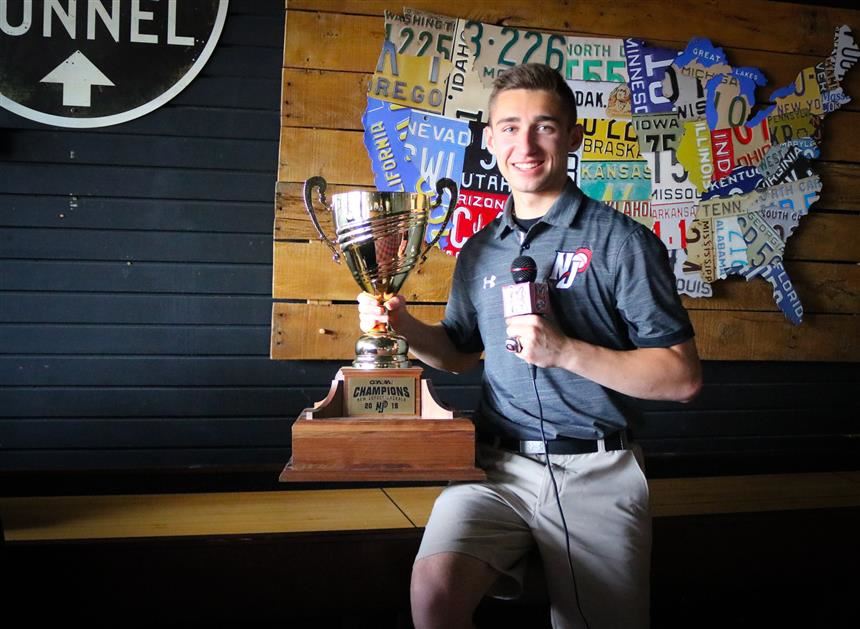 Gabrielle Lim: What do you do now and what's something interesting about yourself?
Billy Pinckney: I am a graduate of PV, Class of 2020, and currently a sophomore at Montclair State [University]. I'll be graduating in 2024 from there. I started off as a batboy for the Jersey Jackals independent baseball team. It's where I fell in love with the game of baseball and, throughout the years, I wanted to do something more than be a batboy. So, I started to interview players [and] coaches. That's when I created my website in 2015 and then, a few years later, the Jackals were looking for somebody to create content for the video board they just installed. I had the opportunity to then be named the Press Box and Player Procurement Assistant for the Jackals and I helped manage and find players for the team as well. PV helped me with the foundation of my skills in editing and content creation and it's where I learned how to become a better person in media, both in front of the camera and behind the camera.
G.L.: To you, what does it mean to be an alum of PV?
B.P.: Especially in recent years, it's been pretty special because I'm able to come back here and help, guide some students, and give my input to the community. It's been great! There's a lot of pride going around now and it's even better than [when] I left for sure. Now, when I come back and visit, it seems like a very upbeat environment where [the] leadership and staff do a great job getting the students involved and interested. That's something special to be a part of when you're an alum.
G.L.: How do you think PV has contributed to your success?
B.P.: I remember coming in as a freshman [and] I had some skills when it came to media and my interests, but I had some teachers, like Mrs. Roberts, who helped me learn a lot about the industry and become a better editor. That was something that I improved on a lot during my time here and learning the different applications. Looking back at it, it was a few years ago, I definitely increased my skill set greatly.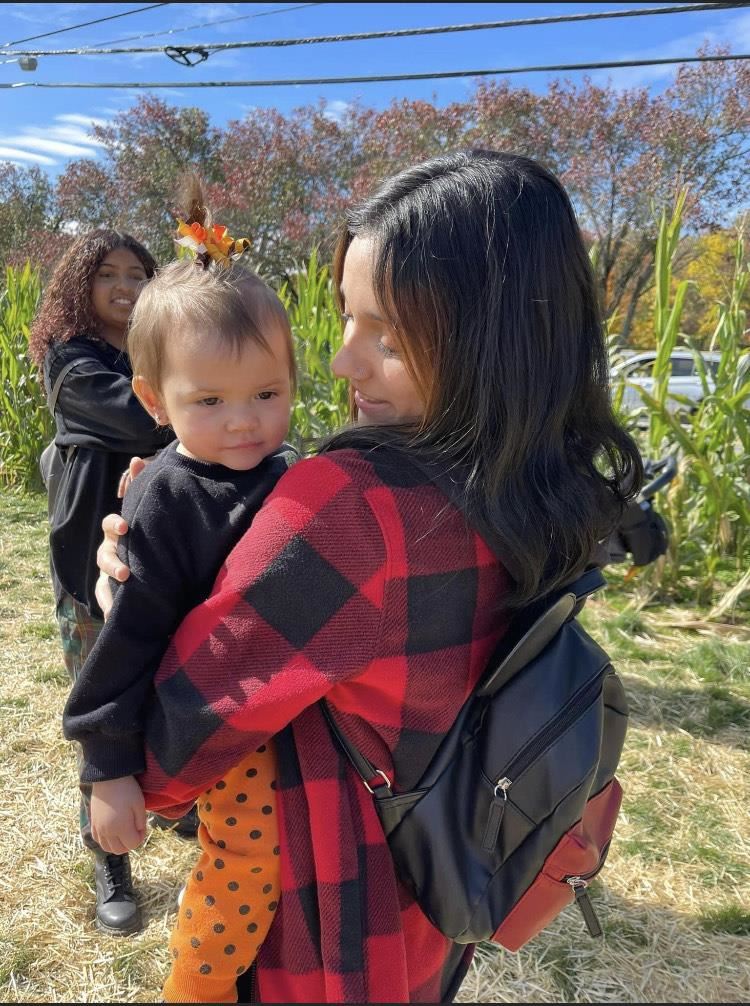 G.L.: As an alum, what would you say to incoming freshman and outgoing seniors?
B.P.: To incoming freshmen, I would say to definitely take advantage of the opportunities that you have. You might not know of some coming in but feel them out and see what PV offers… To seniors who are outgoing, I would say the main thing is to build connections and relationships with people in the industry you're interested in as soon as you can. I remember connecting with people on LinkedIn during classes here. I remember being in History or Spanish class and connecting with people in the industry.
G.L.: What sets you apart from other successful PV alumni?
B.P.: There have been quite a few successful alumni and I'm looking to do what I can and be successful in my own way. My goal is to be successful but to also give back to the community and that's why I came back to PV several times this year. I know I'm still young, but in the near future I'm looking to do what I can to continue to give back to PV and be involved. It's something special!
G.L.: If you could, what's something you would do differently during high school? If nothing, what's a highlight of your high school experience?
B.P.: There isn't much I would've done differently. I feel like in high school people take things either too seriously or not seriously enough and I was probably on the side of taking things too seriously sometimes. But in the end, it pays off, because if you're passionate about something and you take something seriously, then you're going to be more successful at it. So, through the hard work and time I put in, I was able to create productions, win an award with PVTV, and be a part of those production crews here that ended up being successful.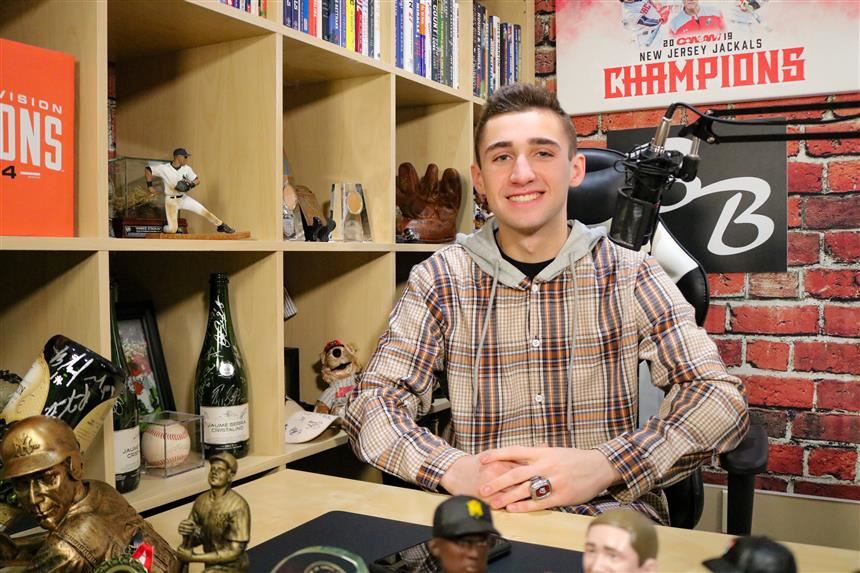 G.L.: You have a YouTube channel correct? What prompted you to begin making videos and how does your accomplishment as a freshman on PVTV tie into it?
B.P.: I created the YouTube channel a year before I was a freshman, so I already knew what I wanted to do, luckily. When I came into PV, they gave me the opportunity to waive Public Speaking at the time to go right into Media as a freshman. So that was something pretty special that I was able to get a headstart on. It helped me build that foundation for my career early on, so even though I did what I could outside of PV, once I got here and was able to start taking classes right away, that was key for me to my long-term future.
G.L.: What's something you want to say to your former teachers?
B.P.: Especially the [teachers] I had for media-related courses, they helped me out a lot. Without their guidance, I probably would've had to do a lot more work on my own to figure out how I was going to be successful in the business. They spent hours and hours teaching us how to do things and to still be in contact with them today is very helpful. If I have any questions, they've always been there to answer them for me and it's still great to still be in contact with my other teachers from high school.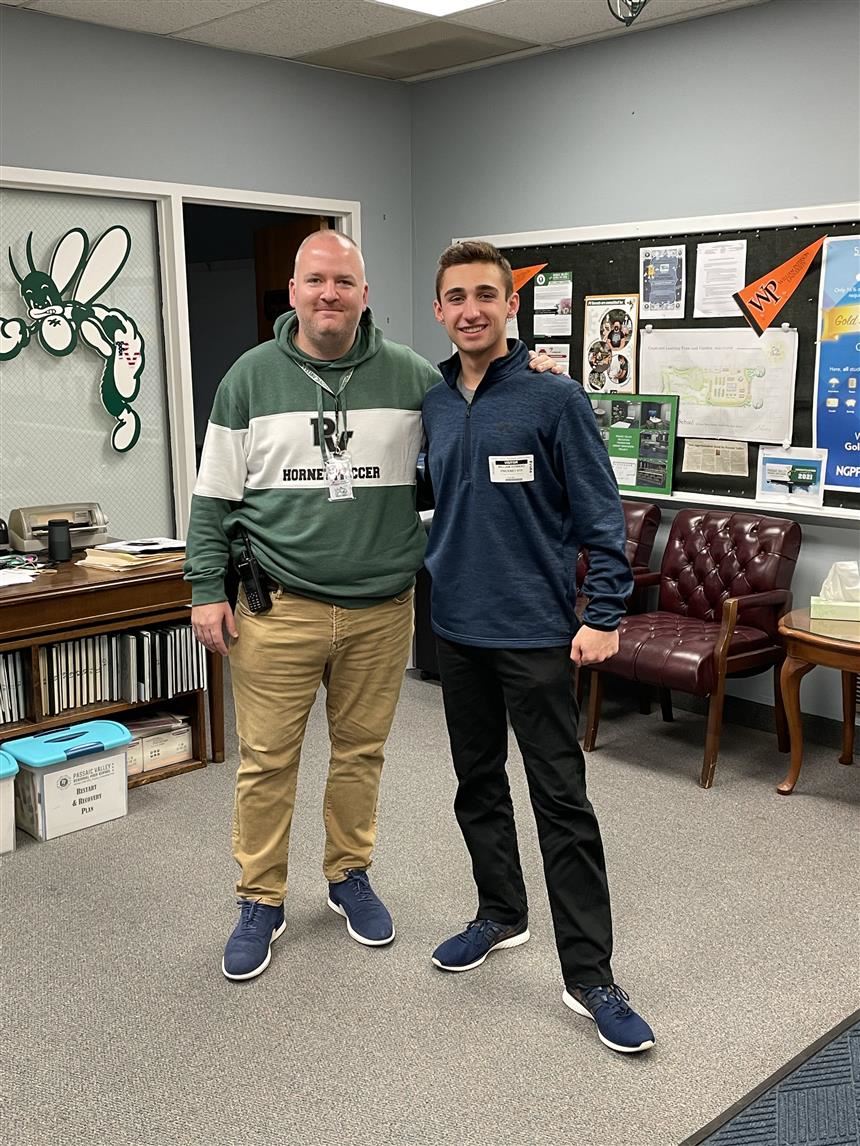 G.L.: Lastly, in one word, if you could describe your first day of high school until now, then what would it be?
B.P.: Knowledge. I feel like you learn a lot over time and you learn a lot of lessons, whether they're from failures [or] whether they're from successes. But you learn a lot more from the failures than you do from the successes. You're going to fail a lot. You're young, you're in high school, and you're going to make mistakes. And especially in my field, mistakes happen all the time, so you just have to learn from those mistakes and that'll make you even more successful later on when dealing with people in the industry. Knowledge and learning: they're not something that's going to happen overnight.